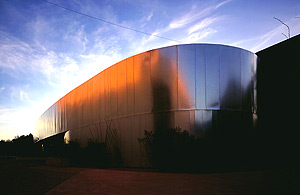 I recently was invited to have my work included in an exhibit of comic artists at the Scottsdale Museum of Contemporary Art in Arizona. This was a huge honor, as my work was side by side with really famous artists like Basil Wolverton, Jim Woodring, R Sikoryak, Joe Sacco, Rory Hayes, Matt Allison, and Fred Guardineer. Seriously. Me.
Anyway, they did a really fantastic exhibit of my work, essentially turning the entirety of Unicorn Jelly into a wall sculpture that can be read. Apparently it was the hit of the show. Wow.
The exhibit was entitled "Masters Of Collective Reality" and tried to show how comics reflect on how we perceive the world and how the world affects comics... basically the message, I think, was that comics are worth respect, which is a sentiment I wholeheartedly support.
I was contacted and asked if my work could be included, apparently I was an influence on the person who designed the exhibit to be shown at the museum. Again.... wow.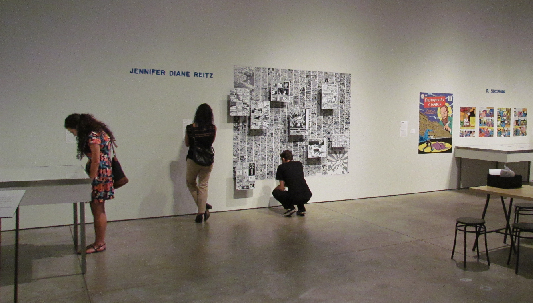 The work done on the part devoted to my work was great. I sent them the entirety of the files of Unicorn Jelly, which they then painstakingly assembled into the sculpture/display seen here. I love how certain panels have been expanded and set on blocks out from the flat background. But what really makes me feel glad is that the panels they choose indicate a robust familiarity with the work itself; the panels were not chosen only for dramatic look, but also for being important turning points in the story itself. That says a lot to me.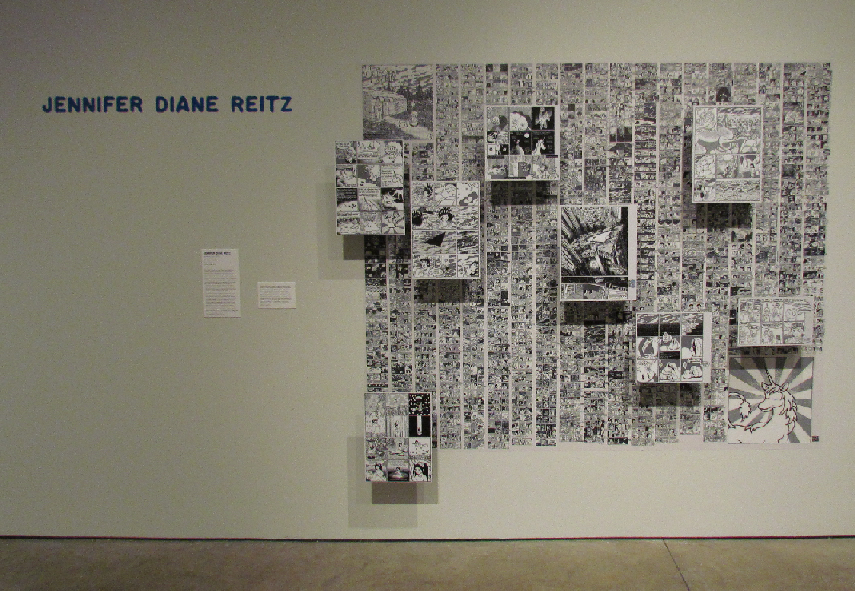 ........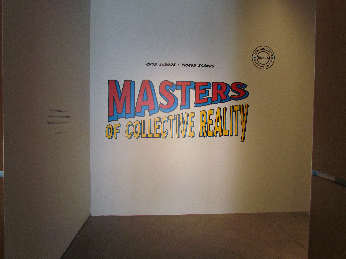 The idea that I would be considered, by a major art museum, to be in the company of
Basil Wolverton
and
Jim Woodring
has really impacted me. Unbelievable. Astounding. Beyond the beyond.
I have been very down ever since the crash of Takozushi; this event seriously causes me to reconsider whether or not I am the failure I imagine myself to be. I thought I would share it with you.
Oh, and apparently, on a side note, I am going to be (one of many) in a music video for the band Mechanical Black. I'll keep you posted if anyone is interested.