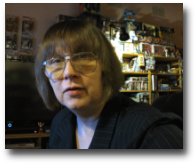 Just seen and found on your new news
Well, the first one, you're looking to much like a grown up, and so horrible serious.
It doesn't fits in how we see you in this forum and your comics.
Allright we all gettin' older, ...

You're looking like a teacher who likes to punish your poor pupils with awfull mathematics
The second one, is more sympatisch* (likeable, nice)
But I always thought your hair wouldn't be dark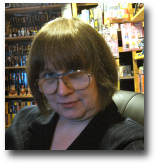 You should ask your family to make much more, a lot of pictures from you so you can choose which one is for the public.
The last one is nice.
* The german using of "sympathisch" is different than if would say "sympathetic".
A typical trap of using german terms directly in english/american.