An Ika-sketch of Jennifer.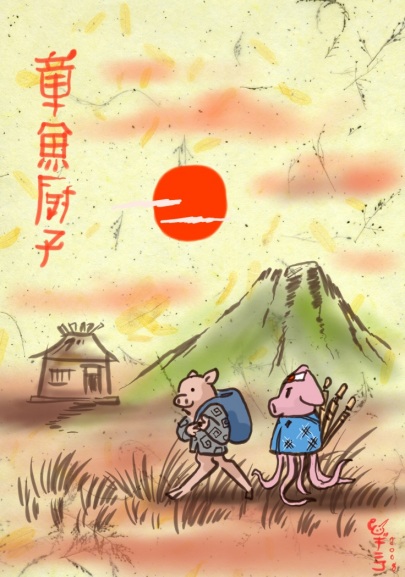 I wonder how much this will be the final version of art?
Maybe Jennifer could explain what kind of techniques she want's to use.
The brush tool seems good but I think there will be panels when it it isn't much usefull.
(Hey, to be in the opposite and later to be set wrong in my thoughts does make the whole fun.
It would be boring without, and I'm eager to watch some pictures and sketches of Ika Tkozushi, especially in an early phase.
If this is good or not, that's Jennifer's choice, well, I want to see it, but I don't have to.)
(Not the big news, but funny to post it here in this "Ika" thread.
Must I always be the first who post things like this? It's also since many hours online, or is it to much boring for you?
Hm, not for me.)