Attention Attention! May I have your attention please!
I would like to dedicate this thread to those who want to work on reviving Happy Puppy!

In the days of Shareware and free downloadable demos, Jenni's Happy Puppy site was a haven my brother and I would frequent to get the latest in news, downloads, and tasty tidbits of gaming goodness. It was a PC gamer's haven for good, good stuff.
Then these corporate fat cats promising the world and more came and SCREWED it all up!

Going to
http://www.happypuppy.com
shows the devastated ruins of what was once a fantastic site. Hopes and Dreams of Jenni's... gone!

But then again... that site is also for sale!

I know what you're thinking! Taking a site such as HappyPuppy and reviving it from the ashes is an arduous task that Jenni might not be up for after what happened the last time.

But I just can't stand letting that site just sit there and rot for who knows what to come along and snap it up. In other words, I want to help...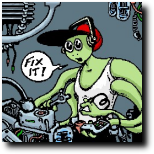 Exactly!
If possible, I would like to see Jenni renew her ownership of HappyPuppy.com since the site is up for sale. And I would like to pledge my help in building bridges and forming a battle plan to bring HappyPuppy back like a Phoenix being reborn from its ashes!
What say you all, and especially Jenni?
CAN WE FIX IT!?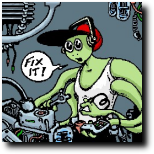 ~Otaku-Man