In our household, Stephen is the gourmet chef. He studies the food channel. He buys books about the chemistry of cooking. He knows stuff the average person could not even fathom about making food.
When he tries a new project, he iteratively
perfects
it. Until it is perfect. Seriously...
perfect
.
After having long ago conquered Pesto and Pwned Pizza and totally teabagged Turkey In All Its Forms, not to mention literally manifesting the
Platonic Ideal of Carrot Cake
, he is currently just beginning his new quest... to make perfect Ramen.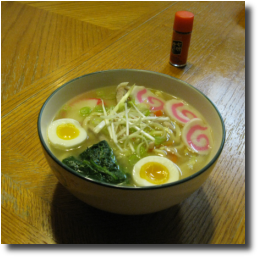 Here are early photographs of his work. Imagine delicious.